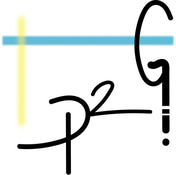 Train Youth for a Bright Future: Leaders of Tomorrow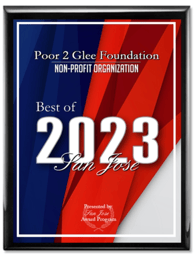 Earn While You Learn H.E.R.O. Program
Preregister for the Next HERO Program
&
Become a Monthly Support Member
&
Join Our Affiliate Program To
H.E.R.O. PROGRAM
Preregistration
Mission Statement:
Poor 2 Glee Foundation (P2G Found) is a 501c(3) non-profit organization that aims to provide education and resources to low-income families. Our mission is to empower these families to increase their financial intelligence, through our Health, Education, Resources, & Opportunity, (H.E.R.O.) program; allowing them to get out of debt and build multiple streams of income. The ultimate goal is for youth and their family members to have a way to pay for their college education and leave a legacy of wealth that can be passed down from generation to generation. P2G Found recognizes the importance of financial stability and the impact it can have on individuals and communities. By offering education and resources, we hope to break the cycle of poverty and provide opportunities for long-term success.
Executive Director:
Mike A. Fagundes
The Price of Poverty:
According to poverty statistics in the United States, over 34 million Americans live below the poverty line. In some areas, the poverty line is about $13,000 +/- per annual salary for a household. In places like the San Francisco Bay Area, the poverty line is at $110,000 per annual household income.
From Source: BayAreaEquitytalas.org January, 27th 2023 blog post Area median incomes vary between counties. Across the region, there is nearly a $40,000 difference between the smallest and largest cutoff points for a low-income (80 percent of AMI), four-person household: $76,320 in Solano County versus $114,480 in Marin, San Francisco, and San Mateo Counties. The northernmost counties (Napa, Solano, and Sonoma) have the lowest area median incomes, whereas Marin County, San Francisco, and the South Bay (San Mateo and Santa Clara Counties) have low-income thresholds over $110,000. The East Bay (Alameda and Contra Costa Counties) sit in the middle of the range, with a low-income threshold of $95,360 for four-person families.

This population struggles to afford basic necessities such as housing, food, and healthcare. Adding to the difficulty, the cost of living continues to increase with consistent inflationary damages to the cost of goods for low-income families. As a result, many families are forced to make difficult choices between paying for essentials and other important expenses such as education or transportation. To combat this issue, resources and materials are available to assist families in finding affordable housing, accessing food assistance programs, and accessing healthcare. Charts and graphs can also be utilized to illustrate the impact of poverty on various demographic groups and highlight areas in need of additional support and resources.
Education Begins in the home and with the family. We look to raise the bar of financial education and incomes for families and lower the bars of poverty and affordable education costs.
The P2G Found Board of Directors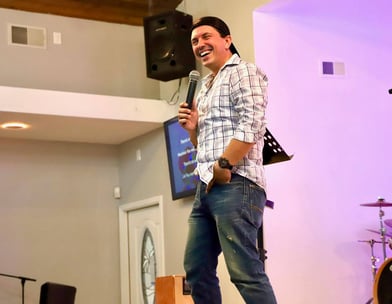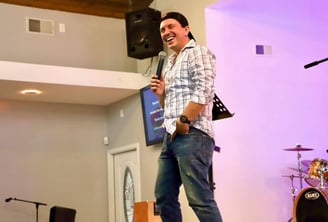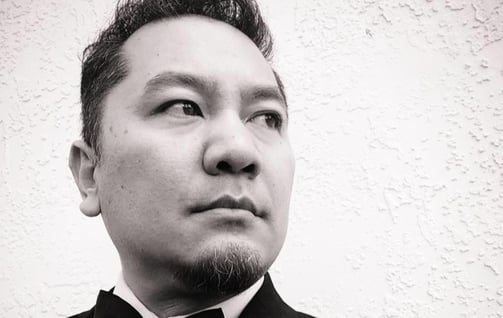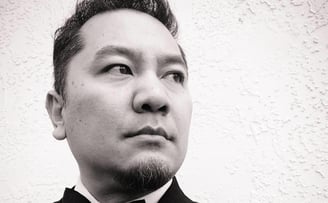 Board Member: Roy Que-Heath
Site Director for The YMCA, Pastor for a College / Young Adult Group (Pinnacle @ Freedom Worship Center in San Jose, CA), Husband and Father of 2 beautiful children. Roy Que-Heath is a man with a drive to help people and the experience to back it up.
Dr. Hoa Tong is a self published author of "Jesus Heals the Broken Hearted" on Amazon, The Creative Director for ARM design Agency's California Office in San Jose, Honorary Ambassador for Burundi Africa, Senior Pastor for Freedom Worship Center and it's Ministry affiliates around the world in (Philippines, Spain, South America, just to name a few) and a Loving Husband to His wife Leslie Tong and father to their 4 children. With all this going on in his life it's a wonder as to how he has the time to be a Board Member for P2G Found.
This is why we are honored to have his experience and wisdom to guide us here at P2G Found.
Mike A. Fagundes has been an Entrepreneur, Investor, Philanthropist, and Youth Pastor for most of his life. The vision for P2G Found came when seeing a need in the Communities of this great nation of ours. He saw a gaping hole in how to serve low-income families to get out of debt and create wealth. Through Financial Education to get families out of debt, low-income families afford to send their kids to college and have it paid for. To make sure that the costs to invest in their education for themselves and their families don't dwindle what little resources they have already. P2G Found offers an earn-as-you-learn program, to make it all possible.
Board Member: Dr. Hoa Tong
P2G Found
Programs We Provide, Now and Coming Soon
OUR Customized Leadership Summer Camps
Our Camps are Custom Tailored (For Freedom Worship Center & Grace Community Church) to the needs of the group coming.
FUSE is a Christian Faith-Based Camp we developed for a few Church Youth Groups to Learn about God and Leadership.
We look forward to create a camp for your group whether it is faith-based or not. We will customize it for your group.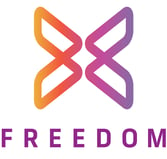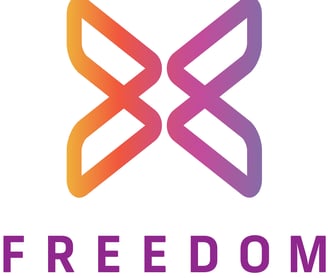 Support Partner(s): Freedom Worship Center
Food Bank Service Partner:
Sprouts Farmers Market
We work with local churches and homeless outreach programs to help feed those who are struggling in finances to provide nutritious food for them and their families. Food is provided from our Grocery Store Partners.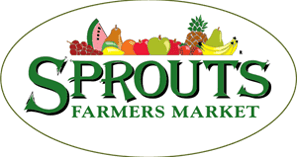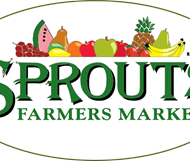 Programs that we look to start.
Mailing Address:
Poor 2 Glee Foundation (P2G Found) @
Grace Community Church
1775 Mclaughlin Ave.
San Jose, CA 95122
Satellite Office Location (Coming TBD):
2223 Trail West St.
Sugar Land Tx, 77478
Phone: (408) 684-9532 (Text or leave a Voicemail)